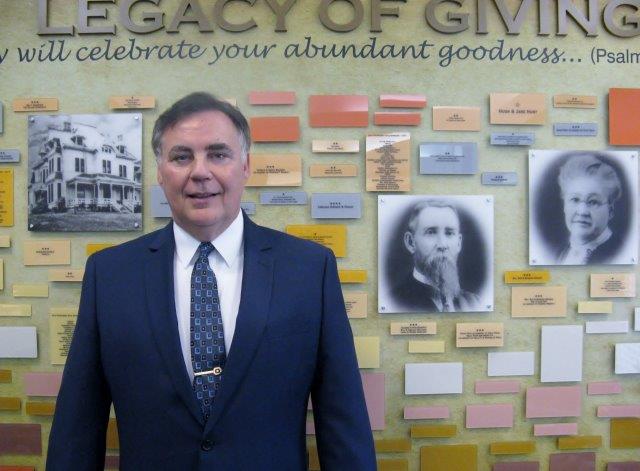 Bill Williard,  Crowell Home's Executive Director, is both CEO & CFO.  Bill is a Business Administration graduate from UNL. He is a certified CPA and has certification as a Nursing Home Administrator. He has worked for the Home for 25 years. Bill is from Lincoln, NE. but now, he and his wife, Shelley live in Omaha.  He is the father of two and has one grandchild. Bill is responsible for the annual Crowell Home budget, assists with fundraising and has ultimate responsibility for the operation of Crowell Home. He loves to read, golf and spends much of his spare time with family.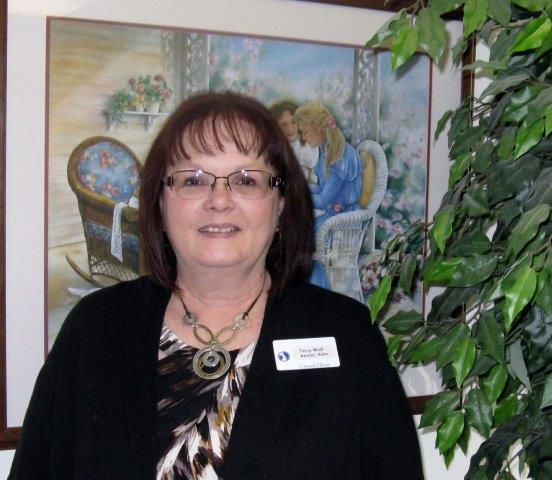 Terri Wulf is Crowell Home's Assistant Administrator and has worked for Crowell for 37 years. She manages the day-to-day operations of Crowell Home and coordinates the care of the residents through the various Department Heads.  Terry handles personnel issues and works with Medicare and Medicaid compliance.  She has five children and three grandchildren.  She enjoys yard work, sporting events and spending time with her family.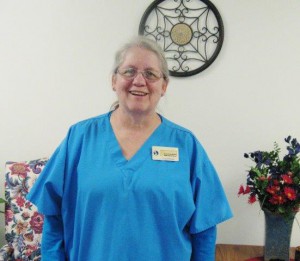 Lois Goodwin is originally from Oakland, NE. and has lived in Nebraska all her life. She is the mother of five children and grandmother to 15. Lois has worked for Crowell Home for 20 years and is the Housekeeping Supervisor.  Her responsibilities include coordinating all housekeeping and laundry functions.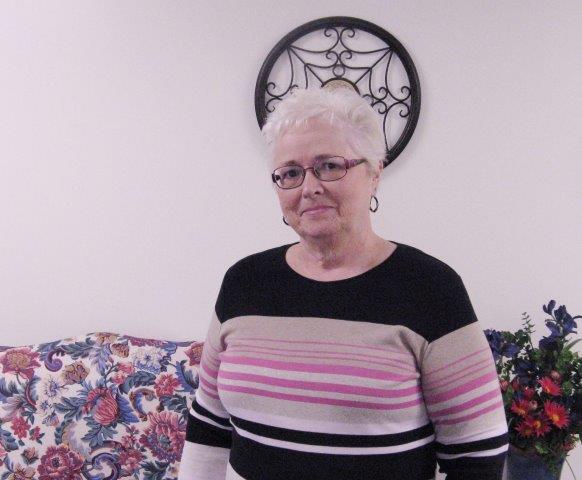 Deb McKain has spent most of her life in Blair.  Deb is the mother of two children and grandmother to eight. She has worked for Crowell Home for 23 years and presently is the Dietary Manager.  Her day-to-day responsibilities include supervision of kitchen staff, menus and purchasing food supplies. In her leisure time, she enjoys quilting, reading and traveling with Larry.
Gay Rush is the Business Office Manager and has worked 11 years for Crowell Home. Gay is married to Crowell Home's Chaplain, David Rush, and they are the parents of two daughters. Her responsibilities include Medicare & Medicaid billing, insurance and private pay transactions and preparing financial reports for the Home. She and her family are involved with AWANA and she enjoys gardening and knitting.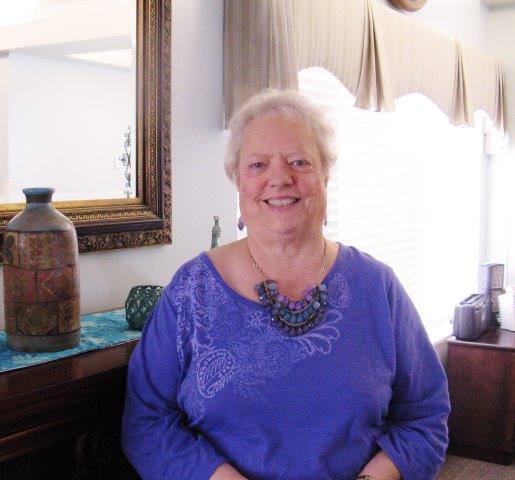 Linda Howland has devoted 25 years of her working career to Crowell Memorial Home. She has lived in Blair most of her life and graduated from Dana College with a BS degree in Psychology and Elementary Education. Linda and her husband Roger have  two sons and two granddaughters. Linda is the Foundation Director and her duties include fundraising, special events and consultant for the Home's newsletter. She enjoys time with her grandchildren, reading, bridge, travel and is a member of Kiwanis.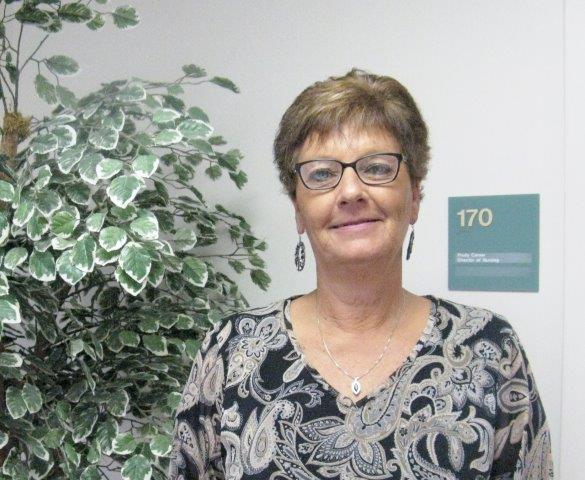 Prudy Cemer, Director of Nursing, and her husband Bill are lifetime residents of Blair. Prudy received an RN from Methodist School of Nursing. She has worked for Crowell Home for 19 years. Her duties include supervising the Nursing Department and insuring that residents' care is provided with dignity and respect.  She communicates with the residents and their families about any concerns they may have in regard to their care. Prudy is the mother of three and grandmother to ten. She loves golf and supporting the grand children's activities.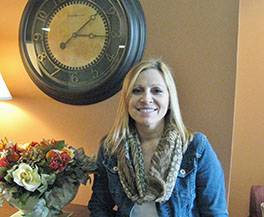 Sheila Boudreau-Cruse, Crowell Home's Medicare Case Manager, received her BSN and is working on her Master's degree at the College of St. Mary.  She and her husband Casey have a blended family of two boys and two girls. Among Sheila's responsibilities at the Home are to help ensure that rehab patients reach their goals and make progress in their therapy.  She works closely with the Therapy department to rehab and get the patients back to their homes as soon as possible.  In her spare time Sheila works with kids groups at church, likes to be with family and works on her research paper.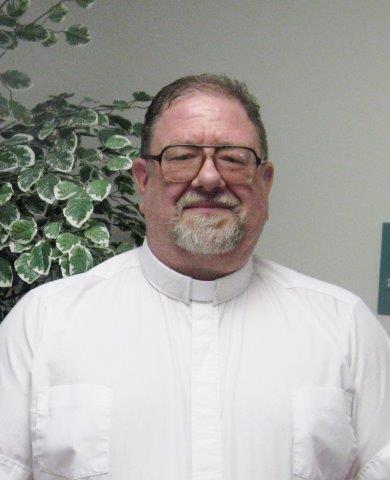 David Rush, Crowell Home's Chaplain, joined the staff in 2013. He is married to Gay (Business Office Manager) they have two children.  David attended Wartburg Seminary in Dubuque, Iowa and is an ordained Lutheran Minister. He conducts chapel service and Bible studies for our residents.  He visits our residents and provides spiritual comfort. He enjoys singing, canning, gardening, baking, cooking, reading and photography.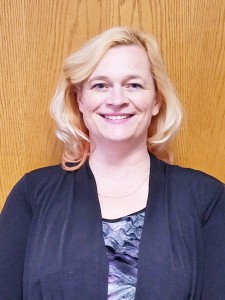 Erica Bruner is Crowell Home's Admissions' Coordinator.  Erica was born in Connecticut and is named after "America". She is an LPN and while attending college, received a BS in Biology from UNO.  She has worked for Crowell Home for nine years. Erica has four children and seven grandchildren. She and her husband Mark are members of an auto club and she is a Boy Scout leader, Kiwanis member and the Young Women's camp director for her church.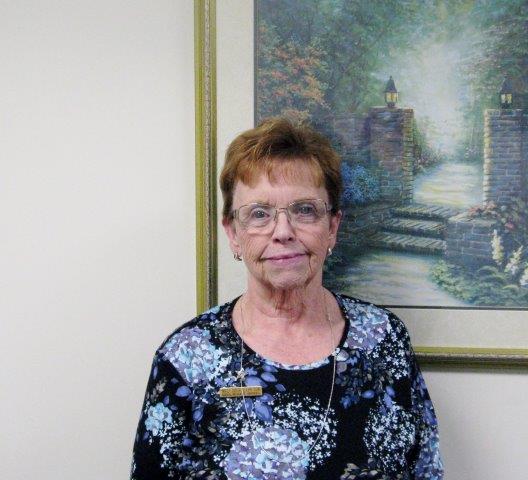 Molly Bentley is Crowell Home's Social Worker and Resident Services Director. She has worked for Crowell Home for 32 years.  Molly is from Omaha and presently lives in Ft. Calhoun.  Her duties include attending to the personal needs of the residents and helping residents adjust to their new home. She directs an Alzheimer's and related dementia support group for families of residents and members of the community.  Molly is a Certified Social worker with the State of Nebraska. She is the mother of three daughters and grandmother to one grandson. She enjoys reading, quilting, handi-work, music and church activities.
---