Home's Medicare / Rehabilitation Center
Dedicated in 2014, our 13 bed rehabilitation unit was specially designed to give you the assistance you need to get back to your life. Crowell's nursing and therapy staffs work hand-in-hand to follow your doctor's plan for your recovery.
Our well-qualified staff includes: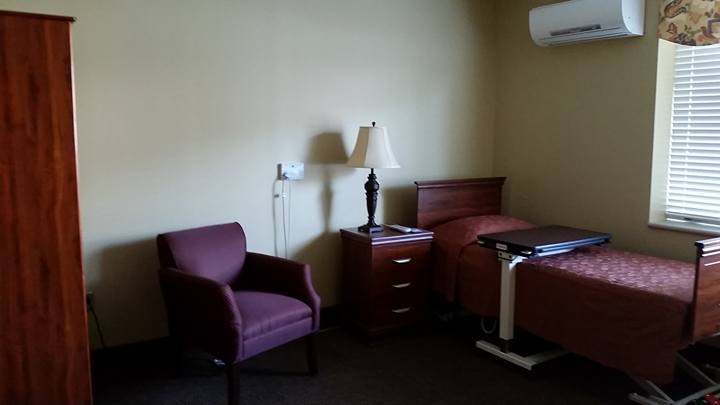 RN Medicare Case Manager
Physical Therapists and Assistants
Occupational Therapists and Assistants
Speech Language Pathologist
RNs, LPNs and Nursing Assistants
Rehab support includes (but is not limited to):
Recovery after surgical procedures
Post-illness support and strengthening
Transitional care (from hospital to home)
Post-stroke therapy/rehab
Besides in-patient therapy, Crowell also offers out-patient rehab for those in the community.   A fully equipped therapy gym is provided for your use along with a bath/spa area and beautifully decorated private rooms. Our Healing Garden offers patients a beautiful, quiet place to meditate and enhance the healing process.
Come experience the Crowell Home's "Excellence of Care" in a beautiful, home-like atmosphere!
Therapy Program
Crowell Home provides a full range of therapies for residents who need their services because of illness, injury or the normal aging process.  With their help, many of our residents have been able to return to their own home or move to an assisted living setting.
Therapies include physical therapy, occupational therapy and speech therapy.  Our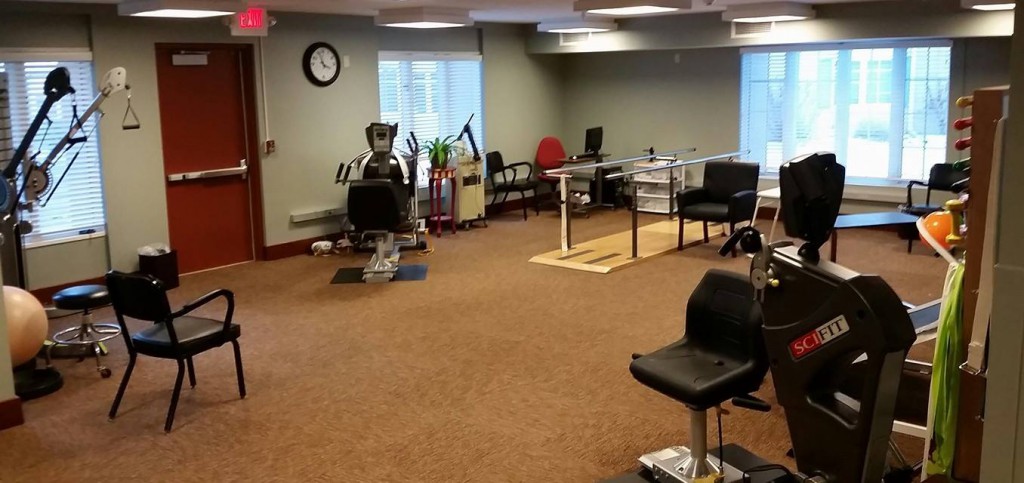 physical therapists emphasize restoring function and developing skills that will make residents more mobile and safe in their living environment.
Occupational therapy is designed to increase a resident's independence and self-sufficiency, often using adaptive equipment.
Speech/language therapists provide treatment to restore verbal expression and provide swallowing studies to restore the resident's normal (swallowing) eating patterns.
Once a resident has finished their therapy, they are released to our in-house restorative department.  The goal of the restorative program is to maintain the residents at the highest level of functioning they achieved through therapy.
Assisted Living Apartment Features
Each one bedroom or studio apartment is tastefully finished with comfort and security in mind. Wall-to-wall carpeting in soft neutral colors go with any decor. Residents bring their own furniture and accessories to create their own personal areas.
Assisted Living Apartment Services
Crowell Home is pleased to offer apartment style living to residents not needing nursing home care. Included in the monthly fee each resident also receives the following services:
Personalized Resident Service Agreements that meet individual needs of each resident
24 hour nursing availability and medication management
Social and educational services
Devotional services
Leisure and recreational activities programs
Local schedule transportation
Coordination with resident's personal physician
Utilities including basic cable
Housekeeping and flat laundry services - washers and dryers available
Maintenance of building and grounds
Beauty shop/barber on-site (extra cost)
On-Site Rehabilitation Services (extra cost)
Common Areas / Security
Lounge and reading room
Elegantly decorated dining room
Fireplace
Sitting areas
Landscaped courtyards with outdoor furniture
Emergency response fire security system
Sprinkler system throughout
Wireless emergency call system in each apartment
Automatic resident door openers if needed
Special features throughout to ensure safety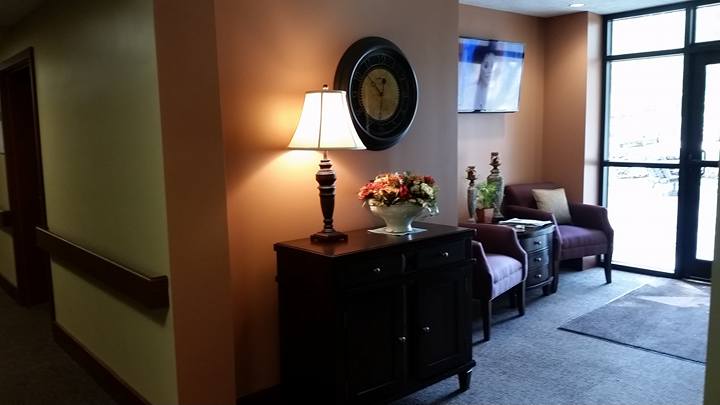 The Assisted Living facility was opened in 2000 and is independent from the nursing home in most aspects, yet being attached to the Home provides maximum availably of nursing and other services.
A large, comfortable lounge with a two-way, black marble fireplace adjoins a spacious dining room which can be used for special activities (anyone for bridge?) and private functions such as birthday parties or family reunions. There is also an inviting activity room with a large TV, a computer with Internet access and other leisure-time attractions.
All public areas are tastefully and comfortably furnished with many cozy niche throughout the building where a chair or two by a small table encourages residents to visit or just sit and 'watch the world go by'. Artwork and plants abound, making the areas interesting and home-like.
We invite you to call 402. 426.2177 and ask for our Admissions Coordinator. We will arrange for an individual tour and give you an opportunity to learn more about our beautiful Assisted Living facility.
Galley kitchens include a sink, microwave oven and compact refrigerator. All apartments are wheelchair accessible, including the 'roll-in' shower in the bathroom.
Independent Living Apartments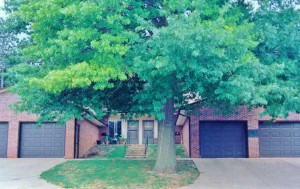 The Crowell Home apartments provide secure but independent living. Each apartment is equipped with all major appliances, including a washer/dryer and a dishwasher. Apartment residents may participate in Crowell Home activities and van services are available for medical appointments.
The facilities are for people 55 and older.
 Statement of Non-Discrimination
We at Crowell Home are committed to a policy of equal treatment and opportunity without regard to color, creed, religion, sex, national origin, age, marital status, sexual preference, public assistance status or physical handicap.