Small Unit, Big Results!
Dedicated in 2014, our 13 bed rehabilitation unit was specially designed to give you the assistance you need to get back to your life.  Crowell's full time nursing and therapy staff work hand-in-hand to follow your doctor's plan for your recovery.
Both residential (short stay or long term) and non-residential/outpatient therapy services are available.  Recovering at home?  No Problem!  You can still complete your therapy at Crowell Home.
Our well-qualified staff includes: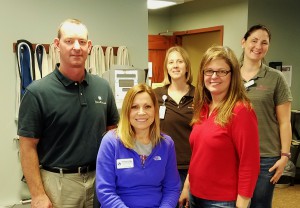 Physical Therapists & Assistants
Occupational Therapists & Assistants
Speech Language Pathologist
Medicare Case Manager (RN)
RNs, LPNs, and Nursing Assistants
Your unique needs, abilities and concerns are used to tailor a plan of care to put you on the best possible path to a healthy recovery.
Rehab support provided for (but is not limited to):
Recovery after surgical procedures
Post-illness support and strengthening
Transitional care (from hospital to home)
Your Rehabilitation Stay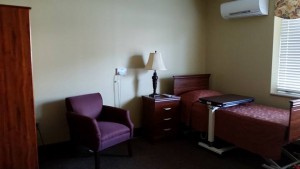 The first thing you will notice is the spacious private rooms designed with your needs in mind.  Rooms are equipped with: wide doors, flat screen televisions, spacious private baths, large wardrobe, quest seating and intercom call system, all of which contribute to making your stay as relaxed, comfortable and productive as possible.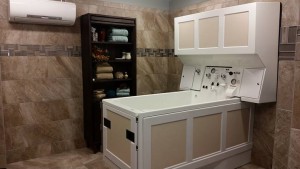 A guest favorite, our tranquil bath spa includes a deluxe whirlpool tub, shower and bathroom.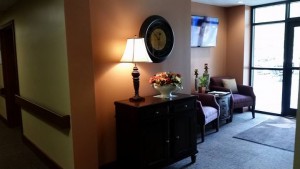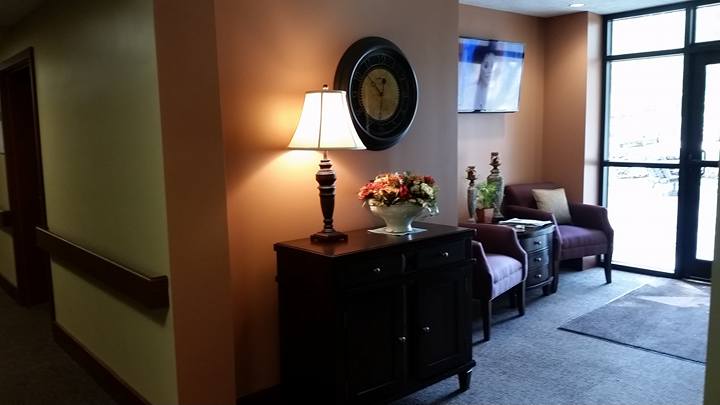 A cozy lounge and Healing Garden are available to relax and enjoy a visit with family and friends.
Fully Equipped Therapy Gym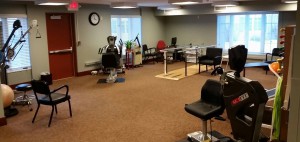 The new gym features an open space that allows therapists to preform a variety of treatments.  Our team also utilizes resident's rooms and an additional treatment room which provides increased privacy when needed. In addition to our state-of-the-art therapy gym, our Rehab Team is skilled in traditional and advanced therapy methods, offering options such as...
Ultrasound Treatment
PENS (patterned electrical neuromuscular stimulation)
Lymphedema therapy
... and much more.
At Crowell Home, our goal is to see you experience the highest quality of life possible.  We are proud of the caliber of our therapy staff and are confident they have the skills and knowledge to help you achieve that goal.  Call or come by to see if Crowell Home is the right place for you!